Why CoStar Real Estate Manager
by Laura Richards on December 6, 2022
Any organization can proclaim they're a great place to work or share pictures of smiling employees, but it's hard to know what's going on without talking to someone who's been there.
We want you to hear it straight from the horses' mouth - CoStar Real Estate Manager is an exceptional place to work.
What is CoStar Real Estate Manager
CoStar Real Estate Manager is a market-leading provider of cloud-based data and applications for the commercial real estate industry and corporations leasing real estate.
Along with their parent company, CoStar Group (Nasdaq: CSGP), CoStar Real Estate Manager offers strong professional growth opportunities, competitive compensation and industry-leading employee benefits. 
As you'll see below, this team values a collaborative culture and puts a great deal of emphasis on employee success. Top it all off with a hybrid work environment and you've found yourself an ideal workplace.
Meet Alexis, Technical Project Manager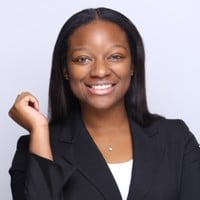 Alexis Hines wasn't looking for a new job when she first heard about CoStar Real Estate Manager. But when she connected with a CoStar recruiter, she couldn't help but be drawn in by their enthusiasm and inviting nature.
That excitement rolled into her first day in June 2019. "The first day I logged on I had a personal note from a Project Manager which was so inviting to me, still to this day I have that email. I've never had that in my whole career experience. The consulting team was also very welcoming, they walked over and introduced themselves. [One team leader] actually said 'walk with me to this room' and he drew a diagram of the CoStar project implementation process and teams, and everything clicked in my head."
"They didn't just say hi, welcome," Alexis continued, "they were hands-on."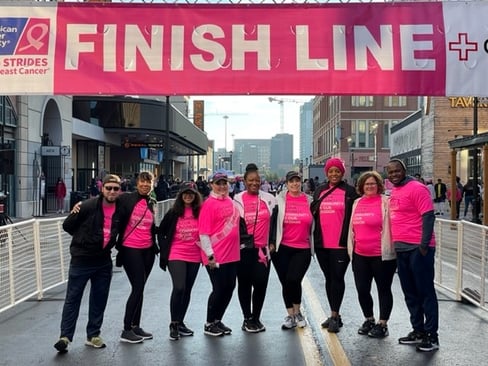 Alexis, center, participating in the American Cancer Society's Strides Against Breast Cancer Walk with her colleagues.
To his day, Alexis still finds herself impressed with her teammates. "Everyone here is very smart and they know their job," she said, "they work hard, they work together, they try to figure out the issues and they still grab your hand and say hey come with me. Everyone has a wealth of knowledge that is just untouchable."
But it's not just hard work all day long. Alexis often finds herself trying new things and having a lot of fun doing them. "I helped plan an event that was a carnival theme, we had an ice cream bar, and a popcorn station. We had blow-up letters that spelled 'congrats', but we turned it into 'CoStar'." The opportunity to turn one of her favorite hobbies, event planning, into part of her workday is one of her favorite things about her job.
When asked what she would want people to know about her experience working at CoStar Real Estate Manager, Alexis had a thoughtful response.
"Internally I would say a huge thank you to CoStar Real Estate Manager as a whole. Each team welcomed you, taught you things, without being told to. I think everyone is like family here. [It's incredible that] you can work in such a large company and see a face and know who that person is.
[To external people I would say] this is the company where you actually have fun while you work...No one shuts down your ideas, people are always asking what you think, want, need. Be ready to have fun when you work at CoStar."
Meet Vishal, Senior Relationship Manager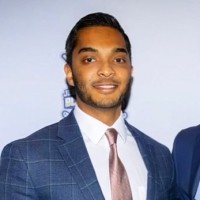 When looking for a new role that facilitated growth and valued mentoring, Vishal Khana thought about his network. He wanted to connect with peers and friends who had the same goal-oriented nature that he has. The person who came to mind was his college roommate, who coincidently is a member of the CoStar Real Estate Manager sales team. With his friend's endorsement of the company and his impressive resume, Vishal joined the team.
"My background before Costar was entrepreneurial and then I went to a startup," he said, "The thing I enjoy most about working here is everyone is willing to help. It's a bit different than I'm used to. [On] my first day I found comfort in knowing that most people have been here for a long time. I saw it as a good sign that people are treated well here."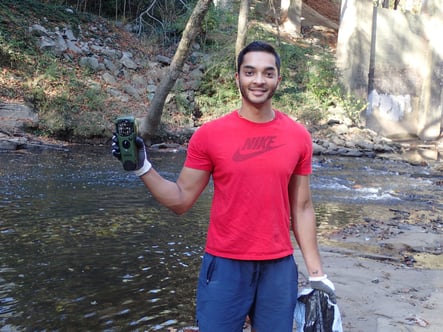 Vishal, above, helps clean litter out of the Chattahoochee River as part of a CoStar philanthropy project.
Vishal considers that first day one of his best days at work, "The Customer Success and SE team all went out for food. It set the tone for how chill everyone was [and] how open they were to helping me thrive."
Though Vishal is somewhat new to the team, he feels strongly that CoStar Real Estate Manager is the right place for him. "I'm still only in my fourth month here but so far Costar is whatever you want it to be. If you want to move up, you can. No one is going to look down on you for doing [what works for you]."
As far as that goal-oriented nature, Vishal is still focused on growth and success. "In 2023 I'm most looking forward to moving up into a team lead/leadership role. I enjoy the gains that come with it as well as the chance to help the team grow."
Meet Donovan, Solutions Consultant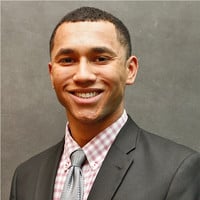 Donovan Fernander joined the CoStar Real Estate Manager team in early 2019. He was a recent college grad looking for a specific type of work – SAAS technology and real estate technology. When a recruiter reached out to him about CoStar, he was floored.
On his first day, the excitement continued as he became familiar with the office, the various teams, and all the people he would be working with.
"I'd said the most impactful part of my first day was Sara Branch, a fantastic trainer, who got me introduced to all the different departments and showed me how they all come together. "
Almost four years later, Donovan is still excited about the work and the people.
"I love working with my colleagues, we work with some wicked smart people. Everyone here wants the success of clients, which is really helpful and it's great to work alongside those individuals... I feel like I have great relationships across the entire building across all the departments."
He continued, "I really like my management team, I've always had great management here at CoStar that advocates for you, guides you through challenging waters... [and] it was surprising to me that all the VP's know me by name even though I'm not on their team, they go out of their way to speak to me. There's no leadership hierarchy."
When Donovan was asked what he would say to any jobseeker applying to CoStar Real Estate Manager, he shared, "We're at the forefront of technology and SAAS solutions and this is a great place to plant yourself and grow. The company is invested in your success and invested in your personal and professional development."
Join our Team
If you want to love your job the way Alexis, Vishal and Donovan do, take a look at our open positions.