Why Lease Administrators Choose CoStar Real Estate Manager

The vast majority of admin functionality is very easy to use and apply. Application support questions for admin functionality are quickly answered and resolved.
Steve C.
Senior Analyst, Telecommunications
The system is very easy to use and navigate. As system admin, the strong customer support we received from Costar is just a plus. The system is very user friendly and easy to navigate when compared to other similar systems I had experienced with.
Mei M.
Senior Consultant, Pharmaceuticals
I've worked with CoStar for about two years now. It's my tool, I'm in it all day. It's good to get in and learn the system. I get a lot of help from the support team, they're very willing to help us.
Sandra Baker
Lease System Administrator, Veritiv Corp.
Rent Payment and Renewal Automation
Control rent approvals and automatically send payments to AP systems. Trigger renewal transactions. Automatically assign roles and tasks. The best lease administration software has the most advanced automation to trigger workflow from real estate to the accounting teams when important lease data changes.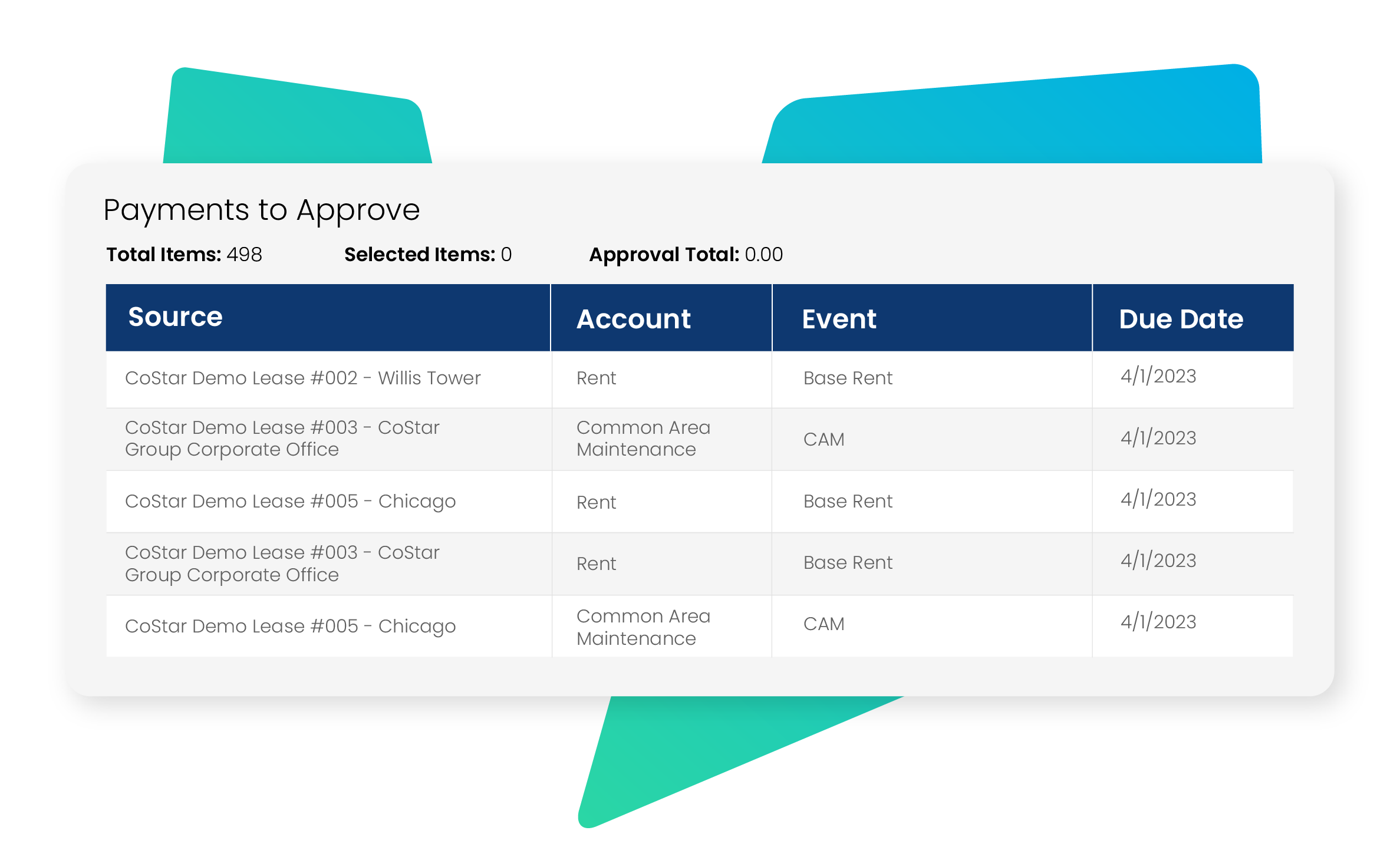 Portfolio Planning Reports
Prioritize options for commercial lease renewals by combining headcount data with CoStar market data and the lease data from your portfolio.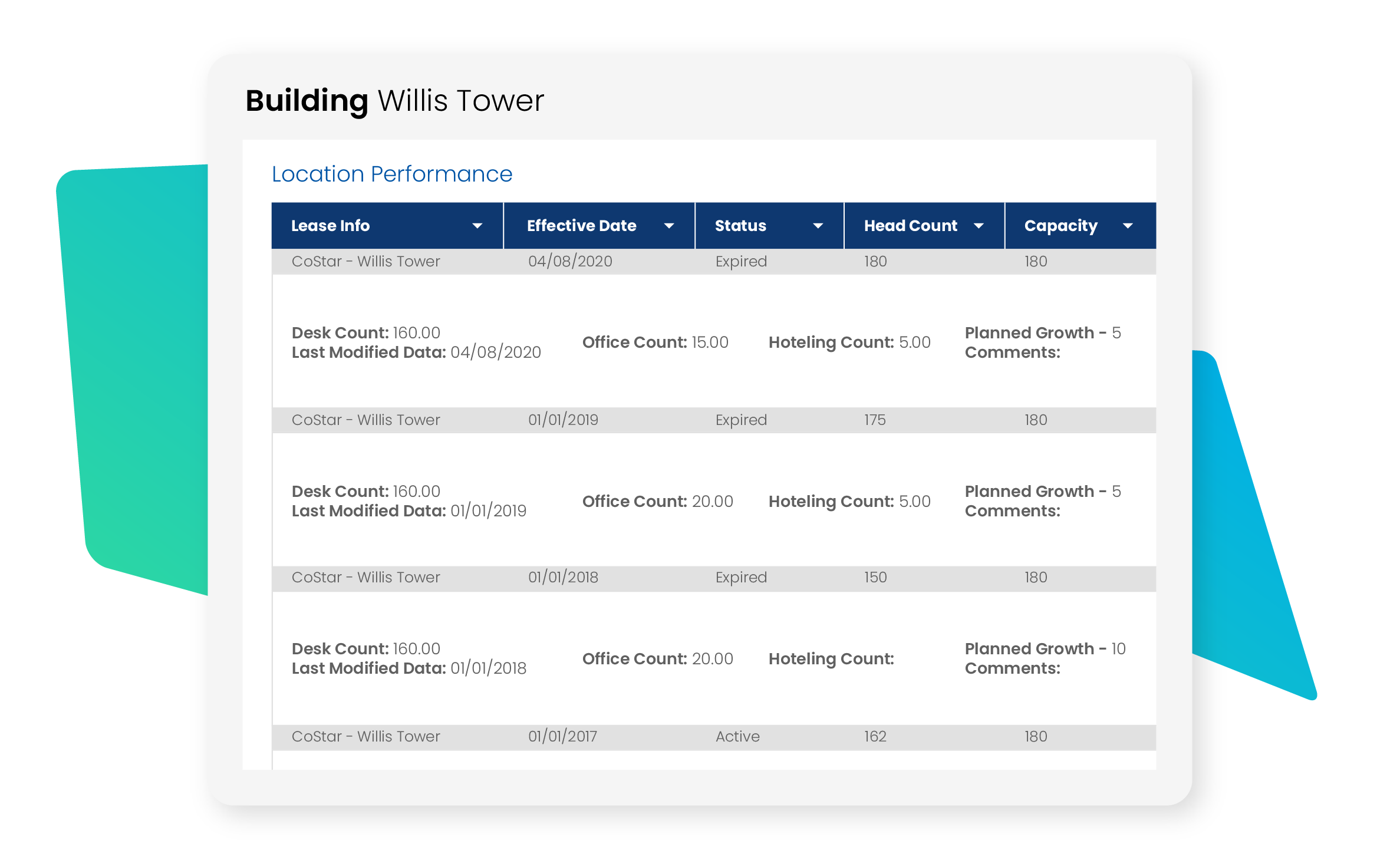 Lease Administration Software Tech Specs
Dashboard
Active buildings & leases
Active non-RE leases
Rent Details
Critical dates
Expirations
Dashboard
Security
Group & user profiles
Lease data changes
SSAE 18 SOC 1&2 Type 1&2
Security profiles
Single sign on (SSO)
Security
Accounting
Submit / approve payments
AP / AR export
Invoice generation
Receive payments
AP history
Accounting
Data Loading
Bulk lease data
Discount rates
Foreign currency
3rd Party integrations

Data Loading
Lease Management
Equipment leases
Real estate leases
No duplicate lease entries
Lease Management
Specialty Processing
Month-to-Month (MTM)
Percent rent
Vendor/customer charges
Indexed charges
Specialty Processing
Policy Setting
Fiscal calendars
APR/APY
Compound frequency
Lease/non-lease components
Policy Setting
Reporting
Building & lease data
Portfolio planning
Performance & utilization
Reporting
Lease Admin Resources from CoStar
Want a lease administration demo?