You've worked hard since hearing about the new lease accounting standards.
You've perfected the processes.
You've integrated the right technology.
But do you have the team you need to maintain compliance?
ASC 842 and IFRS 16 are having a big effect on what it means to be a lease accountant.
"It's [The lease accounting role] now going to move more from a transactional recording to playing more of a pivotal role." said David Shebay in a recent CoStar Real Estate Manager webinar. Shebay has been with PwC for 16 years and was a controller and CFO for multiple organizations before that.
"I've seen a lot of people grow in the midst of this transition to ASC 842 lease accounting rules," said CPA and CoStar Director of Lease Accounting Matt Waters. Waters, meanwhile, also has a breadth of accounting experience. He came to CoStar after 15 years as a lease accounting professional.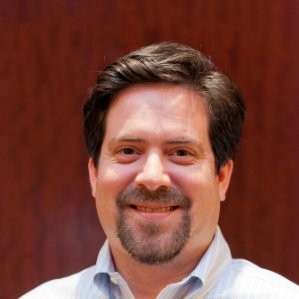 How has the lease accounting job description changed over the past several years?
"When we're talking about that evolving job description," said Shebay, "it's I think now going to move more from a transactional recording to playing more of a pivotal role in terms of helping identify where cost of capital, savings and adjustments can be made to start significantly, kind of changing the amount and the location of where the debt is for individual companies."
This empowerment of the lease accounting teams is unquestionably a positive thing for the profession. When lease accountants are more involved with a company's day-to-day operations, cost savings are almost inevitable.
"I think that's really encouraging for people on the call who are in a lease accounting role already." said Waters, "I think I've seen the most successful people really look at this as an opportunity to expand their roles. And really that's been quite a successful endeavor for a lot of people that I know."
What do the experts think of the recession buzz?
"We're going to be in a recession," said Shebay.
Shebay hopes for a V-shaped recession, like other global economies and disruptions in both Europe and China. But it's not seeming likely that is how things will shake out in the US. If there is not a V-shaped recovery, companies will have to deal with changes in long term cash flow and the way things are paid out, bought, and negotiated.
What would a recession mean for lease accounting? While they acknowledge the pain points for the US economy, Shebay and Waters both see favorable elements of a recession for lease accounting professionals and their ability to affect a business. Shebay commented, "Lease accounting data and information is going to play a critical role in that because I know, we all know, more companies fail during the upturn than they do during the downturn because cash gets tight."
When should you get an outside consultant involved in your lease accounting?
The answer to this question can vary for private companies and public companies. While private companies would have a longer slate of tasks to do, they likely have strong internal capabilities.
Because public companies had the earliest deadlines for compliance, they had to figure it out for themselves. Private companies can now lean on the subject matter experts who have been a part of public compliance projects. Many private companies are seeking out lease accountants who have ASC 842 compliance experience to join their organizations, provide that expertise, and to do more inhouse work.
Shebay said, "The types of expertise you need is obviously technical accounting from reading adjustments and writing the memos, figuring out your IBRs' etc… The other type of time when you're seeing [companies] pull on externals is during events. If these events are inorganic activity, especially where you've got a significant change to your lease portfolio type, and you effectively have to do some of the path that you and to do during adoption."
Private and public companies overlap in instances when an organization has a unique need or a surge of some kind. Examples Shebay gave include newer ESG regulations, new lease types, rewriting leases from operating to capital, expanding businesses and complex audit situations.
"We love our auditor friends,' said Waters, "We love going to to dinner with them. We don't want to spend all our time answering their questions."
Is it possible to outsource lease accounting?
Shebay answered definitely – yes, it's possible and it's something that is rapidly increasing. "We anticipated it with the private, to be honest, because with private companies, you just got smaller groups of staff and it's just harder to pick up some of the niche areas like lease accounting easily, we have that up and running and going for the private for turnkey."
Starting in early 2021, Shebay and his team began getting inquiries about end-to-end basics and transactional components.
Companies that have had success with lease accounting outsourcing are those that have transaction heavy portfolios, particularly with a repeatable defined component.
Could outsourcing affect the lease accounting team?
While the knee-jerk reaction here may be worries about job security, outsourcing allows more room for the in-house lease accountant(s) to grow and add value. When tedious, day-to-day tasks are outsourced, lease accountants can focus on bigger picture items like cost savings, capital planning and ASC 842 compliance.
There's also the approach of using outsourcing as a form of coaching for your internal team. This is similar to what Shebay does with PwC. He and his team answer specific questions and get down to the details with their clientele.
Where does lease accounting automation come into the picture?
"In accounting, many of us have been through months where we had month-end close or quarter-end or year-end close," Waters shared, "[then] something happened and the only way to get it done was manually and the only person who could do it was you and ended up working until 9:00 at night or later. Really no accountant I talk to relishes those days."
Waters point being that automation is a lease accountants ally, not their competitor. Automation, much like outsourcing, is a tool to expand the role of the lease accounting team. It allows them more time, more freedom, and more growth opportunity.
What's next?
ASC 842 lease accounting compliance standards have certainly shaken up the industry, but our experts say it's all for the best. Whether you're hiring or retaining lease accounting talent, it's clear the focus should be on resources to help professionals grow. Because when lease accountants succeed, companies succeed.
Do you want more insights from David Shebay and Matt Waters? Register for their next webinar Surprising Advantages of Leasing in a Tough Economy on Sept. 28 hosted by Financial Executives International with CPE credit offered.
For more webinars with thought leaders in the lease accounting world, follow CoStar Real Estate Manager on LinkedIn or reach out today to learn more.