How Fast-Growing Companies Keep Up with Real Estate, Equipment Leases
by Laura Richards on August 24, 2022
Think back to the last time you had a large package delivered.
Do you remember the truck that arrived or the dolly the package was on? Did you get notifications that your package left the warehouse?
Here's a likely fact: Every one of those elements – the truck, the dolly, the warehouse – were all leased.
Now, think about the largest companies you know and all the equipment they have. The task of managing the actual leases can be downright staggering for accounting teams. For over a decade that has been a job for Trey Thrower.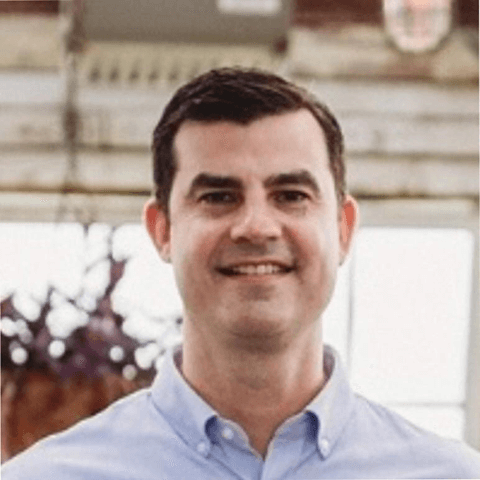 "Lease accounting experts are likely not the ones entering into contracts," said Trey Thrower, an accounting industry leader and a former Director of Fixed Assets & Lease Accounting at Inspire Brands, in an interview with CoStar Real Estate Manager. "Different business units are entering into contracts, not knowing they're agreeing to an equipment lease. Many times, contracts will contain embedded leases."
"Different business units are entering into contracts, not knowing they're agreeing to an equipment lease."
Is this a problem?
Enterprise companies inevitably have multiple locations in their portfolio. Those locations are managed by different teams both on an executive level and a boots-on-the-ground level which leads to a myriad of people becoming, intentionally or accidentally, responsible for leasing equipment.
On a national or global scale, confusion and disorganization can quickly spiral out of control for large corporations. That's why it's important to be proactive. Out of control is not what you're aiming for during audit season.
Thrower very quickly named what he believes are the main struggles in lease accounting of fast-growing companies. "Completeness and accuracy," said Thrower.
Does the lease accounting team have a complete knowledge of the portfolio? Is the information given to the lease accounting team completely accurate?
When employees from different business units agree to leases, they may not know exactly what they're agreeing to. Especially with equipment leases and/or embedded leases. That's why it's important to get your lease accounting experts involved in the real estate portfolio early and often.
The best possible strategy is to have clear and intentional communication between different departments and vendors. Thrower added, "Processes and internal controls solve many of these issues."
Clear guidelines from your lease accounting team and consistent communication with internal partners will help lease signers understand what to look for before making an agreement.
Once your business partners are thoroughly educated, the next big opportunity is the budget approval process. Thrower recommends getting an early start here as budget review is a great way to identify leasing arrangements and embedded leases early. Saving time and avoiding budget misses later down the road.
Why does keeping up with leases matter?
The short answer is keeping up with leases means you're able to confidently report on your company's activities that impact balance sheets. For audits and compliance, accurate and complete information is imperative.
Fast-growing companies may seek many rounds of investments and financing. Having up-to-date lease obligations for debt covenants is essential. This may also require managing lease information under the previous ASC 840 standard as well as new ASC 842 guidance.
Thrower went through several rounds of debt offerings for previous partners, "If you wanted to see anything attached to real estate holdings, you were able to report on that easily from the Costar system."
As companies acquire new leases or owned properties, subleasing becomes a cash flow consideration for accounting. Thrower continued, "Sublease portfolios create the need to report predicted cash flows in future years and receivables from previous years." This is another important consideration for both internal and external financial reporting.
Growth organizations should educate stakeholders and business partners about general considerations of lease accounting for new agreements, such as how to identify and help accounting keep track of lease and non-lease components in contracts – also known as embedded leases.
Here's How You Fix It
Lease Accounting software is simply non-negotiable for companies who want to stay organized, get into compliance with ASC 842 and IFRS 16, and succeed in audits. If you're already in the weeds when it comes to organization, a sophisticated solution can clear the way by allowing you to execute retroactive leases, enter retroactive notes, keep track of audit trails and provide easy to use roll forward functionality.