Watch: Portfolio Manager User Stories
Six CoStar users share their experiences using our lease administration software. Watch Now >
The Value of Lease Administration + Lease Accounting
Learn how using these two CoStar systems together enables seamless management workflow and continuous accounting capabilities. Watch Now >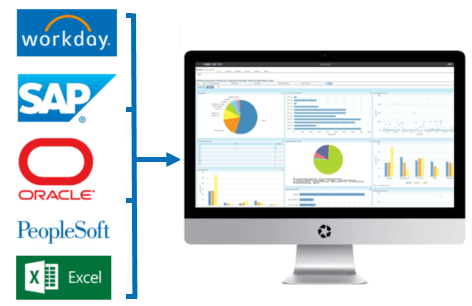 By combining lease data, CoStar market data and headcount data, CoStar's Portfolio Planning Software reveals lease flexibility that can drive cost savings.
Portfolio Planning Software from CoStar
Create powerful reports to measure utilization
Import employee data and combine it with critical lease data and CoStar market data to gain a strategic view of your portfolio's cost savings opportunities.
---
Score and prioritize actionable leases and space choices
Create a scoring system to examine lease flexibly based on term, termination, options and other parameters, and prioritize actionable leases related to space needs, options or other concessions.
---
Make informed analysis and strategic decisions
Using CoStar data, identify cost savings opportunities with market reports, analytics, comparable rents and available space, then coordinate re-negotiations, terminations, consolidations and new transactions.
Software Highlights and Key Capabilities
Most Providers Offer
Critical Date Tracking
Current Headcount
Rent Calculations
Obligations Report
Options and Clauses Report
Mapping
Reminders
What CoStar Does Better
CoStar Integrated Research Data
Location Strategy and Capital Planning
Headcount Tracking and Reporting
Utilization and Performance Trending
Proprietary Lease Flexibility Scoring
Portfolio Optimization for Cost-Saving Opportunities
Unlimited Users, Personalized Dashboards and List Pages
Bulk Uploads and Updates with CoStar ETL Tool
Superior Standard, Ad Hoc and Custom Reporting
Uniform CoStar Lease Administration and Transactions Platform
CoStar Analytics for Market Evaluations (Separately Available)
What makes the best portfolio planning software?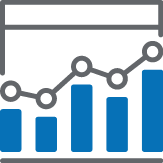 Comprehensive Reporting
Standard reporting for any portfolio, business unit, calendar period or currency, CoStar has you covered.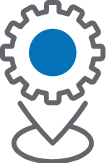 System Integrations
CoStar has delivered and supports 700+ system integrations.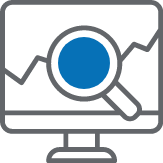 Integrated CoStar Research
Access CoStar's #1 commercial real estate data from our lease accounting application to help with fair market valuations.
Portfolio planning services to ensure customer success.
Portfolio planning resources to make confident decisions.
CoStar is the smart choice for portfolio planning.