Watch: Lease Admin User Stories
Six CoStar users share their experiences using our lease administration software. Watch Now >.
The Value of Lease Administration + Lease Accounting
Learn how using these two CoStar systems together enables seamless management workflow and continuous accounting capabilities. Watch Now >
Lease Administration Software from CoStar
Aggregate critical lease data
Collect high quality data through controls for lease abstraction, intelligent bulk uploads and approval work flows.
---
Eliminate information silos
Create and receive notifications, view changes and updates across entire lease portfolios, and automatically route vital reports.
---
Streamline rent payments and reporting
Integrations enable rent payments and reconciliations while the combination of lease data and CoStar market data generates powerful real estate reports.
Software Highlights and Key Capabilities
Most Providers Offer
Critical Dates Tracking
Obligations Report
Mapping
Options
Reminders
Clauses
Contacts
Document Management
Non-Real Estate Leases
What CoStar Does Better
CoStar Integrated Research Data
Seamless Lease Administration to Lease Accounting Workflow
Unlimited Users and User-defined Fields
Personalized Dashboards and List Pages
Automated, User-defined Email Reminders for Critical Dates
Scalable Security and Hierarchy Structure
Property and Cost Center Synchronization
Lease Abstraction Workflow for Quality Control and Approvals
Bulk Uploads and Updates with CoStar ETL Tool
Location Strategy, Utilization and Performance Tracking
Superior Standard, Ad Hoc and Custom Reporting with Audit Trails
Built-in Application Tools Including Date Calculator and Clause Bank
International Currency, Measurement Conversions and Date Formatting
Lease Status Change Notifications
Select Standard Clauses for Abstract Insertion
In-application Support Center and Knowledge Base
Owned Property Tracking
Cost Center Allocation
International Invoice Tracking Features for Payment Tie-out
Taxable Charge Calculations for HST, GST, VAT and Others
What makes the best lease administration software?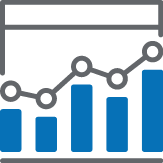 Comprehensive Reporting
Standard reporting for any portfolio, business unit, calendar period or currency, CoStar has you covered.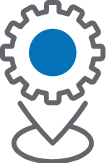 System Integrations
CoStar has delivered and supports 700+ system integrations.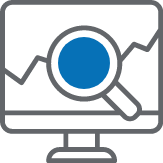 Integrated CoStar Research
Access CoStar's #1 commercial real estate data from our lease accounting application to help with fair market valuations.
Leading services to ensure customer success.
Expert resources to make confident decisions.
See why CoStar is the smart choice for your organization.